UPCOMING AUCTIONS
Property Type: Farming
********SOLD*******SOLD*******SOLD*******SOLD******SOLD******* FANTASTIC...

Property Type: Farming
*****SOLD***SOLD**SOLD****TOTAL SALE $699,831.66 FANTASTIC LAND...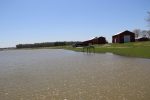 OUTSTANDING LAND BUYING OPPORTUNITY
73 AC.—BEDFORD STONE HOME—11 TRACTS
BARNS—9 AC. FISHING LAKE—CO. WATER
CROPLAND—LONG ROAD FRONTAGE
LOCATION: LARUE COUNTY, KY-HODGENVILLE COMMUNITY
From the intersection of KY 61 and KY 84 in Hodgenville , take KY 84 south approx., 0.7 miles to KY 357, turn left on KY 357 and go 1.8 miles to the farm at 3218 Tanner Road, Hodgenville, KY -signs posted. NOTE: Sale will be held at Arrowhead Archery & Barbecue, 195 Lee Oak Drive Hodgenville, KY 42748 ( right off KY 61)
REASON FOR SALE: Due to the recent passing of Mr. Paul Fulkerson, The Co-Trustees of "The Paul N. Fulkerson and Martyne E. Fulkerson Irrevocable Living Trust has commissioned Harned Auctioneers to sell the  following described property under the hammer.
REAL ESTATE: Selling one of the most productive and outstanding cropland and recreational farms ever to be sold over the auction block in central Kentucky's history!
Improvements include a modern ranch style Bedford stone home (consisting of formal living room w/fireplace, country kitchen, 3 bedrooms, full bath, carpet & vinyl flooring, painted walls, central heat & air, basement, enclosed front porch, like new metal roof, and much more), 2 car detached metal garage w/concrete floor and front porch, storage shed, 32' X 48' tobacco barn w/ concrete floor, 28' X 70' tool shed, and a large 40' X 97.5' stock barn (w/12' X 20' bait shop).
Land contains approx. 73 ac. in all. (new survey now underway) of which approx. 54.4 ac. is cropland, approx. 17 ac. in lake tract w/ approx. 9 ac fishing lake, and approx. 2 ac in farmstead areas. Cropland consists of top quality Crider, Bedford, & Nolin Silt Loam soil– ideal for corn, soybeans, & wheat! Farm has approx. 4430' road frontage on Tanner Rd. and 1250' road frontage  on Catlett Rd., with co. water on all road frontage. Property will sell in Tracts ranging in size from 5 Acres to 17 Acres.
THE TRACTS: Tract #1—5 Acres—App. 629 road frontage (R.F.) on KY 357. 3 bedroom Bedford stone home, 2 car detached garage, 32' X 48' tobacco barn, 28' X 70' toolshed, app. 3 Ac. Cropland; Tract #2—17.4 Acres—100' (R.F) on KY 357—app. 9 ac Fishing Lake (formerly known as Paul's Pay lake), stocked w/lots of fish—balance pasture; Tract #3—5.03 Acres—app 301' R.F. on KY 357—4.5 ac cropland—balance pasture & drainage areas; Tract #4—5 Acres—app 382.79' R.F. on KY 357—all cropland; Tract # 5—5.4 Acres—app 280' R.F. on KY 357—all cropland; Tract #6—App 6 Acres—app 363' R.F. on KY 357—all cropland; Tract #7—5.7 Acres—app 319' R.F. on KY 357—all cropland; Tract # 8—6.8 Acres—app 50' R.F. on KY 357—all cropland—Flag Tract; Tract #9—5 Acres—app 365' R.F. on KY 357—all cropland; Tract #10—6.8 Acres—app 447' R.F. on KY 357 and app 312' frontage on Catlett Rd.—all cropland—Corner Tract; Tract # 11—5 Acres—app 806' R.F. on Catlett Rd. and app 626' R.F. on KY 357—all cropland—Corner Tract.
FARM MACHINERY: IMT 4×4 DSL Tractor w/Riko loader;  500 gallon pull type Century Sprayer; 20' NI Hay Wagon; (2) 18' NI Hay Wagons; Irrigation pipe (4" and 3"), PTO pump, and gun; NI Manure Spreader; 2 Row Holland pull type tobacco setter; Rolling Tobacco Cutter; Woods 6' Rotary Cutter (3 PT Hitch); Tobacco Stripper, Plant Bed Cultivator w/gas; Grader Box (3 PT Hitch); Grader Blade; Loader Hay Spear; 10' cultipacker; Craftsman Air Compressor; 2 Fuel tanks w/ electric pump; 3 Feed Scales.
PERSONAL PROPERTY: Oak Table w/6 Chairs; Three China Cabinets; (2) Chairs;  Handicapped Lounge Chair; Antique Sofa; Coffee Table, 5 Ladder Back Chairs;  Washstand w/marble top; Bedroom 1 (Full Bed, Chester drawers, Dresser w/mirror, Hall Tree, 2 Tables); Bedroom 2 (Full Bed, Chester drawers, Dresser w/mirror, table); Bedroom 3 (Book Cabinet, Chair, corner round Table); (2) Chest type Freezers; Iron Bed; Hoosier Cabinet; Two Rocking Chairs;  Patio Table & 4 Chairs;  Hose Real.
TERMS:  REAL ESTATE:  20% down day of sale in the form of cash, cashier's check or personal check with current bank letter of credit addressed to Harned Auctioneers, LLC —Balance on or before 30 days w/ delivery of deed. Farm Machinery & Personal Property: Cash or Personal Check with current bank letter addressed to Harned Auctioneers, to be paid in full Day of sale. A ten percent (10%) buyers premium will be added to all winning bids to determine the final selling price.   TAXES:  Pro-rated to delivery of deed.   POSSESSION:  w/deed. OWNERS: "The Paul N. Fulkerson & Martyne E. Fulkerson Revocable Living Trust"
INSPECTIONS: TUESDAY, MAY 15 4-6PM; THURSDAY, MAY 17 4-6PM; AND SUNDAY MAY 20 1-3PM AUCTIONEERS WILL BE ON THE PREMISES.