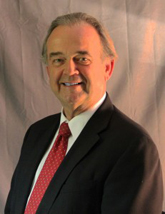 Billy Frank
Harned, CAI, AARE, CES
Principal Auctioneer
FIVE MUSTS FOR BUYER AT AUCTION:

1. Inspect property at open house

2. On auction day show up early to register

3. Bring required deposit/credit bank letter

4. Listen closely to the Auctioneer's instruction

5. Bid only what you can afford


Welcome to Harned Auctioneers, LLC
With over 40 years of experience, knowledge, and dedication, Harned Auctioneers, LLC stands ready to conduct your auction sale or other real estate needs. To us, you are more than a client, you are family. The attention we give to detail and making a connection with you, will give you the peace of mind that your auction will be handled with the utmost importance and integrity.

Rest assured that when dealing with Harned Auctioneers, LLC, you are in the best of hands (how can hundreds of satisfied customers be wrong?!). You only have one opportunity to have a successful auction, and our team has what it takes to assure you, your real estate and personal property will bring the greatest amount of money that the market will allow, in the shortest possible time, with the least amount of expenses!
VISION: Harned Auctioneer, LLC will provide our clients with the greatest amount of wisdom, judgement and knowledge in the real estate and auction industry.
OUR MISSION: Our mission is to serve our clients by getting them the maximum amount of money for their property, while costing the least amount of expense and completing the process in the shortest amount of time.


Testimonials
"I live in Oklahoma and I needed someone local that I could trust to carry this out. Also you included the heirs on what was going on. That meant a lot to them and me." David Stiles
"We knew Billy Frank Harned would take great pride in getting the farm sold and prepare the farm to look its very best." Mary Aline Thompson
Continue Reading »
» Click Here to Watch